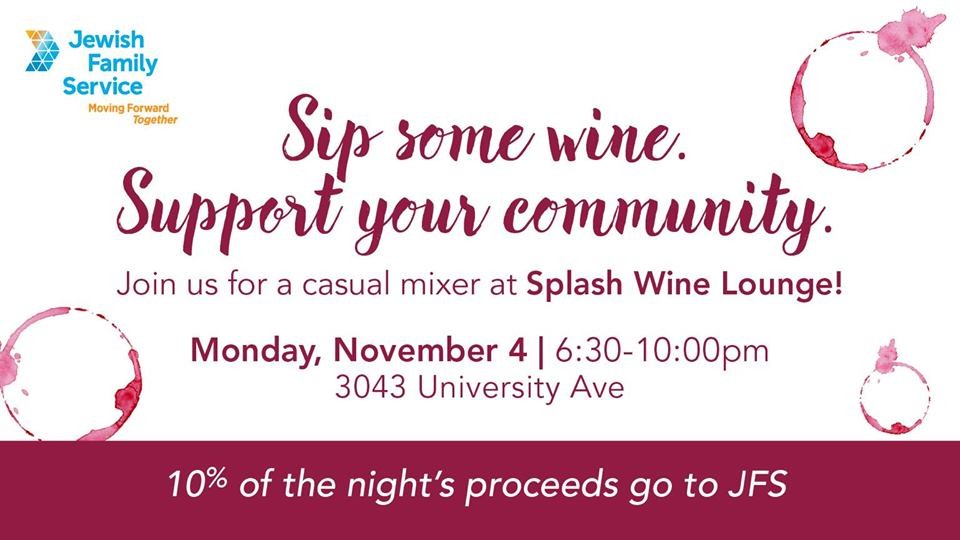 Good wine. Fun people. Great cause.

Join us for our 2nd annual community mixer at Splash Wine Lounge!   Mingle with fellow JFS supporters and learn how you can get involved with our community programs.

10% of the night's proceeds will be donated to JFS! Last year we brought in sales that matched what Splash normally makes on a busy Saturday night. Let's do it again!