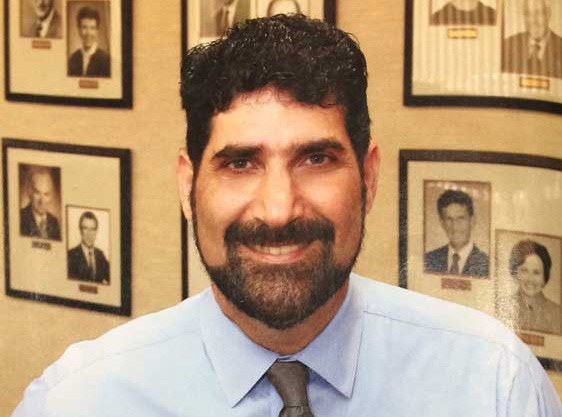 I'm blessed to have some very strong women in my life. My mother, Faye, raised me to be a compassionate, loving, respectful, and joyful man. She guided me with a great sense of humor and a complete commitment to my happiness and well-being. I'm married to a strong woman too. Laura is vivacious, passionate, and compassionate beyond all measure. She makes sure her family is taken care of and that we all feel loved and protected. My daughter, Eleanore, is already one of the strongest women I know. She is confident, she shares with others, and she demonstrates compassion on a deep level. If and when you meet her, I am fairly confident you will get a hug before the interaction is done. 
Why am I writing about strong women? I am proud to share about the inspiring and inspired community of more than 1,400 women who gathered in south Florida for the annual International Lion of Judah conference just this week. The ILOJC conference, hosted by the Jewish Federations of North America, is an opportunity for major Jewish women philanthropists to demonstrate the power and impact of what they have accomplished and to empower them to build an incredible future. 
Representing our community was Women's Philanthropy Board Chair, Silvana Christy, and Chief Development Officer, Melissa Chapman. Both Melissa and Silvana were inspired by the ongoing power of what can be accomplished through collective action. The message that women are transforming our communities was palpable, and in the words of a senior Federation leader in New Jersey, Jane Wilf, it "is apparent that empowered women don't just empower other women – they empower EVERYONE!"
Special congratulations go to our own Lori Polin who was recognized and honored among the 75 winners of the prestigious, internationally recognized Kipnis-Wilson/Friedland Award. Since 2004, the Award has been given to Lions of Judah who have demonstrated the highest ideals of leadership and involvement. 
There were ongoing reminders of how we continue to step up, step in, and mobilize. We have a tremendous history of being at the center of world Jewry's most critical moments. We have helped lead, shape and influence some of the most significant outcomes in our Jewish world. Be it how our partners at the Israel Trauma Coalition not only provide vital support to vulnerable communities in Israel during times of war and violence, but also how they traveled to Parkland, Florida to help families and students devastated by the shooting, begin the process of healing. To see how our local support of Israel comes back to embrace our own communities in the United States should give you great pride about the impact you make possible as Federation supporters here in San Diego. By supporting our work, you helped our partners in Israel provide much needed support and guidance during a truly tragic moment Here is the U.S.
The ILOJC concluded Tuesday with an astounding total of more than $35 million raised—an increase of more than 16 percent—to help repair the world through the work of Jewish Federations.
I'm proud of what our own Women's Philanthropy leaders and supporters have been able to accomplish. Their generosity inspires hundreds of women in our community to live their Jewish values of compassion and caring. I believe this group of women serve as role models for young girls, like my daughter, and young boys, like my mother was for me. I'm proud Eleanore will be exposed to such an extraordinary group of women for years to come. 
If you haven't already, I hope you will register to attend our annual OPTIONS event, scheduled to take place on Sunday, February 24th. If you go, be sure to introduce yourself to my wife, Laura. She'll be one of more than 600 women expected to come together to celebrate our community's collective impact and ability to change the world. Note that the featured speaker, Orly Wahba, is an educator, entrepreneur, and community activist, passionate about inspiring and motivating people to make the world a kinder place.  What a timely and important message.