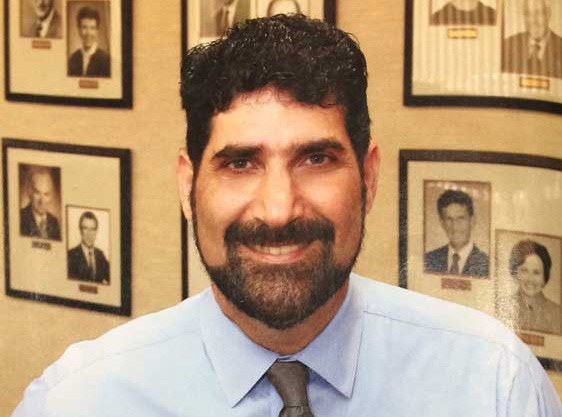 My daughter Eleanore turned 2 years old last week. We celebrated this milestone with a fun Coco-themed (the Disney movie) family gathering at our home. These days (normal ones and the celebrations) are so special. As my wife, Laura, and I continue to settle into our new home, we are simply over the moon about how Eleanore is flourishing and growing. We are meeting wonderful families and making new friends. 
This celebration meant just a little more this year.
Just as Eleanore turned 2, I turned 1 years old being 'cancer-free.' And to top it off, my most recent CT scan shows I continue to be healthy, strong, and cancer free.
Just the other night, I posted the following message on Facebook to mark the year anniversary of the miraculous surgery that saved my life. The post below offers a glimpse into some of the rawer feelings and reflections I have been simmering in and stewing over the past few days. Getting yet another 'all-clear and good' from my oncologist puts warm and delicious icing on the cake of an emotional week for me and my family. 
One year ago, tonight....
It's an eerie feeling I have right now. One year ago tonight, I was preparing for surgery from which I truly didn't know if I would wake. One year ago tomorrow morning, Dr Hunter, Dr Dolan and their merry band of medical elves worked their magic and got me through what really is an absolutely insane surgical procedure. I went to bed the night before terrified. I kissed Eleanore good night and tried to have faith I would see her again. I feel this sadness still today for those moments of sheer terror. So much has happened since. So much to be grateful for. So much to look forward to. I would like nothing more than just to forget that dark chapter of our lives, but that wouldn't feel right. I have this phantom sadness now that reminds me what I get to have in my life today. I'm not making a whole lot of sense, but I suppose I just needed to acknowledge the moment. And when I close my eyes tonight, I know what I get to wake up to tomorrow. What a gift. What fortune. What blessings. Good night sweet two-year old Eleanore. I'll see you in the morning, I promise.
So, what on earth does any of this have to do with Federation or the San Diego Jewish community? Technically, I guess, nothing. But as I thought more about what I would write this week, I became certain that sharing who I am as an individual, a father, a son, a husband, and a man is most certainly pertinent to my communications with the community. 
When you hired me, you hired a veteran Jewish professional with a passion for working with and building Jewish institutions. You also hired someone who feels and thinks deeply, not just about his work and the community, but about his own life and about those he loves. 
An experience like the one I had a year ago opened my eyes and heart with a type of gratitude I did not appreciate beforehand. Being so close to losing my life and my family has contributed a great deal to how I value my time and my relationships today. Seeing, playing, reading to, and holding my daughter morning and night warms my soul each and every day. As you and other members of this community get to know my wife, you will come to know her not just as the wife of the Federation CEO, but as my hero and my protector who cared for me and our daughter during one of the most terrifying times in our lives. When you hired me, you hired our whole family, our whole story, and all of the love that comes with that.  
By sharing about some of these more intimate life experiences, I hope you feel you me know me just a little better. I, of course, want you to connect with me as the CEO, but as you are now my new extended family and community, I want to be vulnerable and share about the ups and down in my life that make me the person (and, yes, the professional) that I am today. After all, my intent over time is for the community to relate to the Federation not just as an institution, but as a collection of individuals with their own stories, value systems, experiences, and reasons for doing and supporting this important work. 
In my few short months here, I have loved exploring the depth, dreams, desires, hopes, and fears of my board members, our donors, and our professional staff and colleagues around the community. What a treasure San Diego has in this regard. And, as we continue to deepen and broaden relationships in the community, I hope you will get to know who we are, what drives us, what keeps us up at night and what motivates us to build community and care for Jews in need. 
 
For today, my name is Michael Jeser and I'm your CEO of the Federation. I'm a father, husband, son, brother, cousin….and proud Cancer survivor.