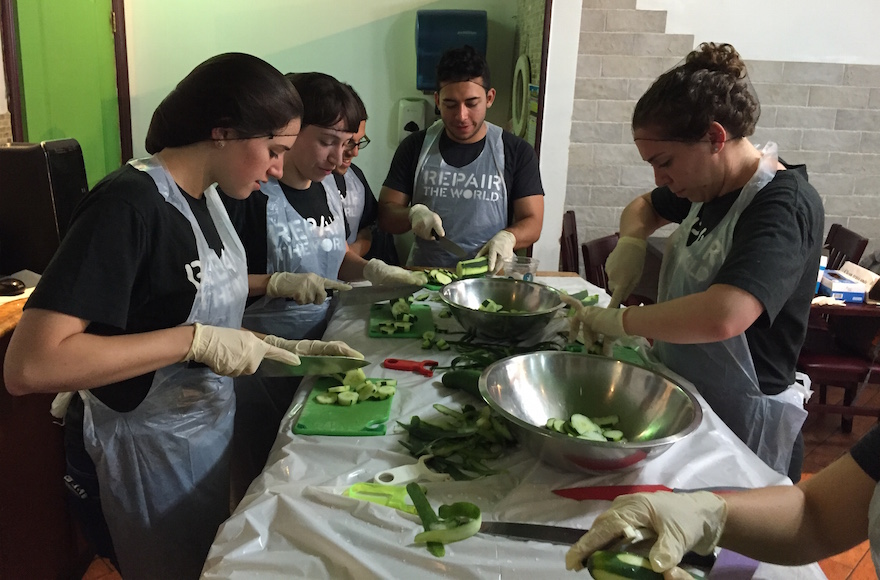 NEW YORK (JTA) — As a college student, Jake Max assumed he would work in banking or consulting after graduation. That was the path favored by many of his classmates.
But after experiencing the 2016 presidential campaign his senior year at Emory University, Max was spurred to action and decided to apply for a yearlong social justice fellowship.
"I just saw how stratified the country was and how divisive the issues were, and I did not think we were headed in a good direction," the 23-year-old said.
Max spent the next 12 months volunteering at food pantries and soup kitchens across Brooklyn, working as a soccer coach for disadvantaged kids and attending events by different nonprofit organizations.
He says doing a fellowship with the Jewish social justice group Repair the World has helped him gain a new perspective — he can no longer imagine taking a job that would be about "making rich people richer." But the Baltimore native also found a connection to something else — Judaism, from whose religious practices he had long felt alienated.