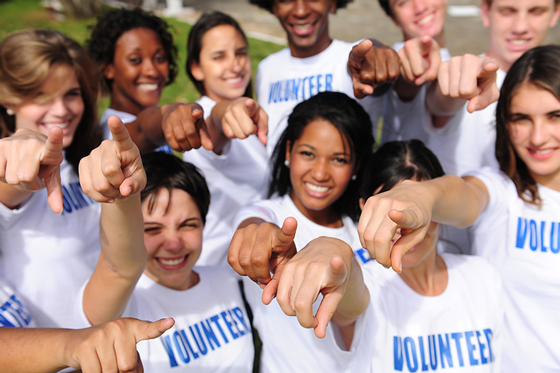 Teen Community Service Day - JSERVE
Generously funded by the Jewish Teen Initiative - A partnership between the Lawrence Family JCC, Jewish Federation and Jim Joseph Foundation on behalf of the San Diego Jewish community.
Are you interested in giving back to the community?
On March 13, 2016 from 11:45 a.m. – 5:00 p.m. over 300 Jewish teens will take part in J-SERVE, the International Jewish Teen Day of Service. Jewish teens from all over the county- representing their temple youth groups, teen leadership organizations and those that just want to make a difference come together for one communal day of service. All service sites are led by teens in partnership with various teen educators. Service sites are located in North County, East County, Downtown and Central San Diego.
The theme of JSERVE is rooted in the Jewish values that compel us to "not stand idly by" and take action for those in need help. Students will learn about varying needs from the environment to at-risk youth and learn how they can "take action." All sites feature hands on opportunities and as well as provide students with "Continue Taking Action" cards that will allow them to follow up with the organization, be an advocate through social media, and continue volunteering.
You can learn more about the various service site on Facebook by searching #JServesd. This event is a PRE-REGISTRATION ONLY event. Student in 7th-12th grade can register at www.lfjcc.org/jserve2016.
Questions? Please contact Darren Schwartz, Jewish Teen Service Institute and Corp (JTSIC) Director, at 858.362.1338 or email darrens@lfjcc.org.