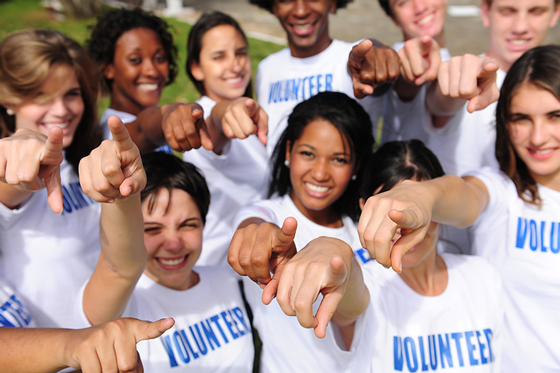 In September, 2015, the Jewish Federation announced it was the recipient of a $3 million matching grant from the national Jim Joseph Foundation, a California-based private foundation which works to support Jewish education across the country.
The grant will be distributed across five years and San Diego's Federation is required to raise an equal amount from local funders, says Heather Wolfson, senior director of community partnership at Federation.
Wolfson spoke by phone, explaining that the money will be used to launch the community-based Center for Jewish Service Learning, a new initiative to get teens excited about Jewish communal service and education. The grant will also be used to create a hub for local programming, called the Jewish Teens Service Institute and Corp (JTSIC), housed at the JCC.
The idea is that volunteering is a way to keep teens connected to Judaism during those post-Bar and Bat Mitzvah years when structured opportunities within Jewish life traditionally wane for kids.
This education initiative will help support existing programs in the community as well inspire new community projects, Wolfson says.
"It's still very much in development," she admits, but she can say that they're aiming "to connect involved and uninvolved Jewish teens [through] episodic or ongoing programs. We want to seed innovation around Jewish service-learning through funding [to] existing organizations, and we want to support teens in creating their own programs. That will be done through micro grants."