The Jewish Federation of San Diego County is deeply disappointed by the Israeli Government's decision to suspend the historic agreement regarding access to the Kotel (Western Wall), and the drastic expansion of authority for conversions to the Rabbinate of Israel.
The Jewish Federation of San Diego believes in the pluralism of the Jewish faith and is committed to pursuing a Jewish Homeland where all Jews are welcome. The recent actions of the Israeli government impede and restrict that vision.
We proudly support our long-standing partners at the Jewish Agency for Israel, which, led by Natan Sharansky, was instrumental in the four-year-long negotiations for equal access to the Kotel.  We stand by Sharansky's commitment to "one wall for one people" and believe these decisions reverse years of progress for the Jewish people in Israel and the Diaspora.
On Monday, the Government suspended its January 2016 historic decision to create an egalitarian prayer space at the Kotel.  The Government's Ministerial Committee for Legislation also advanced a proposed law that threatens the status quo on conversion to Judaism and dramatically expands the authority to recognize Jewish conversion to a minority of Ultra-Orthodox leaders in the Rabbinate.
Jewish Federations of North America President and CEO Jerry Silverman met with Prime Minister Netanyahu to express deep disagreement with actions taken by the Government of Israel that threaten to undermine the critical relationship between the State of Israel and world Jewry.
The Jewish Federations stand in full partnership with Keren Hayesod and the World Zionist Organization in support of the unanimous resolution approved by the Jewish Agency for Israel this morning.  We strongly believe yesterday's actions by the Government of Israel, suspending the Kotel resolution and introducing new conversion legislation, represent a severe threat to Jewish unity.
Jewish Federations have played a central role in combating previous efforts to pass harmful conversion legislation that would disenfranchise significant groups in Jewish communities around the world and in Israel.  When Prime Minister Benjamin Netanyahu asked Jewish Agency Chair Natan Sharansky to negotiate a compromise on the Kotel, Jewish Federations were crucial partners in keeping all parties at the table through long years of negotiation.
Watch our 2016 video, below: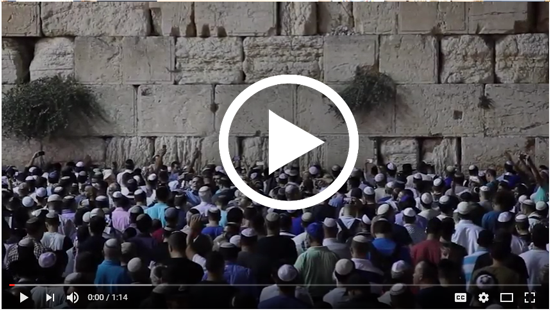 We will keep you updated as events develop.
G-d Bless Israel.





Brian Tauber

Federation Board Chair

Michael Sonduck

President and CEO