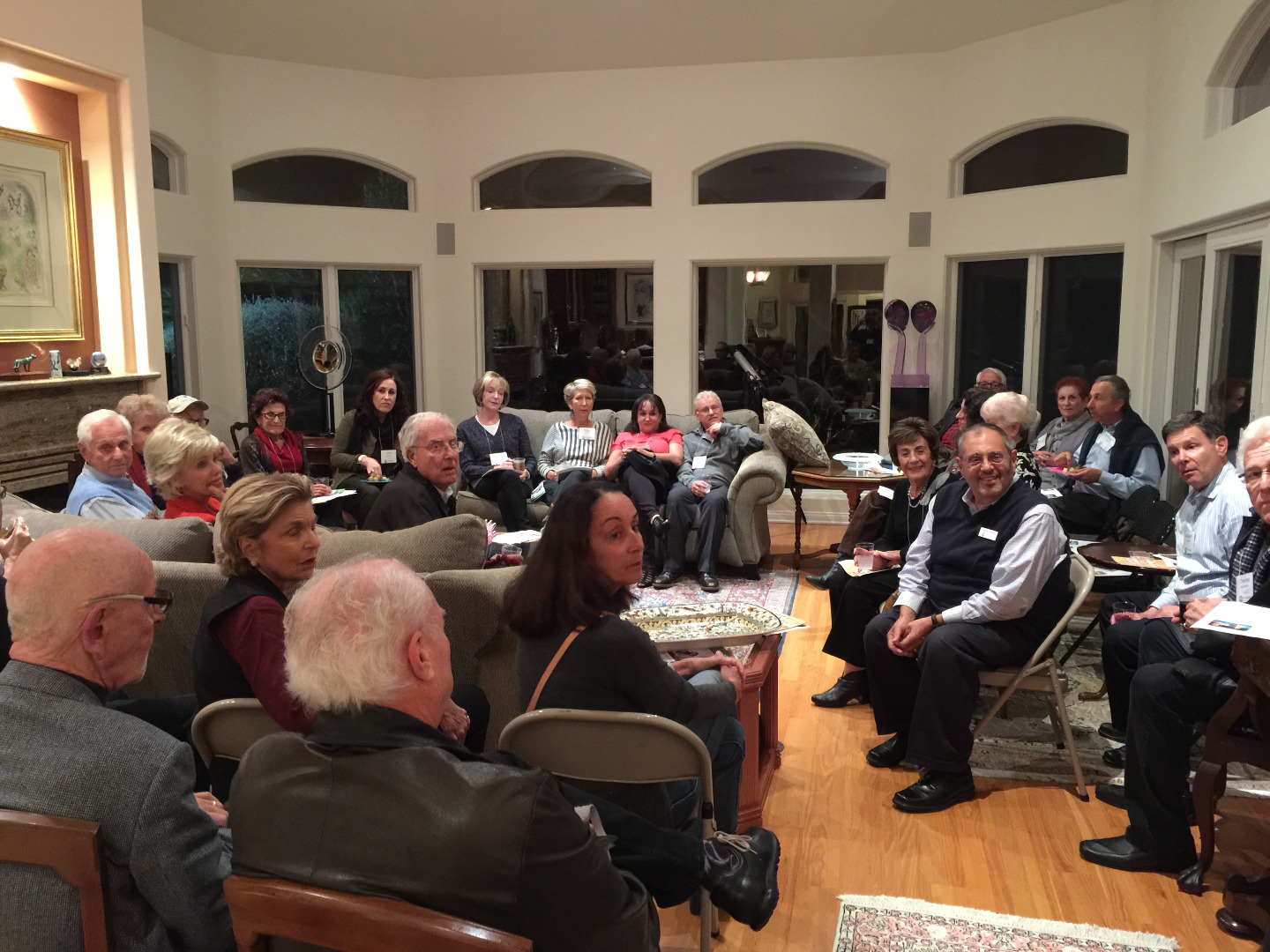 Written by Jane Fantel, Director of Israel Connections
November 4th, 1995 was a moment in history many Jews in Israel and around the world will never forget.  Yitzhak Rabin, Prime Minister of Israel, was assassinated. 
On that day, twenty years ago, a group from San Diego on a community mission to Israel, witnessed the deafening moment when they heard the news, as Shabbat was coming to a close, that the Prime Minister of Israel was murdered at a rally in Tel Aviv, in what would become known as Rabin Square. 
For the thirty-five San Diego men and women who gathered at the home of Claire and David Ellman on November 4th, 2015, that moment in time will always be imprinted in their minds. 
Throughout the evening, people shared where they were when they heard the news and how they felt.  Many of them have since returned to Israel several times and, expressed that it was that trip, and how everyone came together and continued on with their mission, that changed their relationship and deepened their love for Israel. 
One participant wondered out loud, how the course of Israel might have taken shape if Rabin was still alive today.  People brought their photos, their stories, and Israeli newspapers from 20 years ago and were shared by all. 
It was a beautiful evening and another opportunity to stay connected with each other, with Israel and with the Federation.